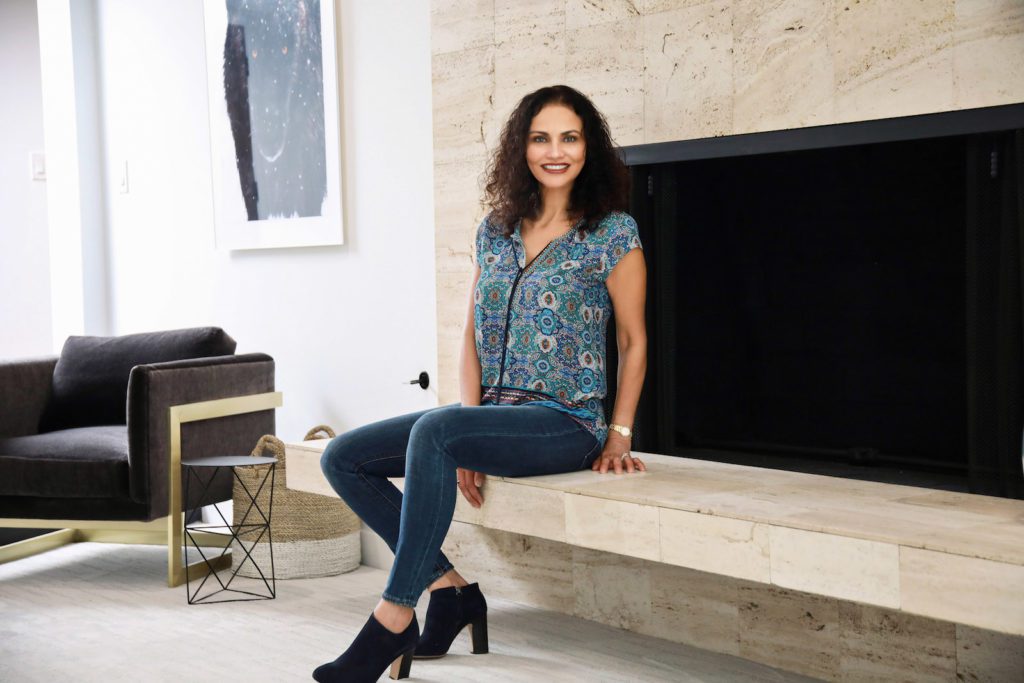 Sonia Keesee
The daughter of Egyptian-American immigrants, Sonia Keesee was deeply inspired by her parents' drive to pursue the American Dream. They worked hard to build a solid and honorable foundation through honest work and real estate investing. Through her father's ethical dealings and astute business sense, not only did this dream come true, but he became a wealthy and respected entrepreneur before his untimely passing, leaving Sonia as his only real estate manager. 
Out of necessity, but also the desire to follow in her beloved father's footsteps, she pursued her real estate licensure in 1987 (at just 19 years old) and found her own passion in the world of real estate and development. She quickly gained momentum and valuable experience with notable firms such as David Spiegel & Associates, a New Homes Development & Sales Agency, in Sherman Oaks; and later, Fred Sands Realty in Beverly Hills and Century City (now Coldwell Banker). Sonia is honored to say she's worked on numerous high caliber developments in Southern California; and has also represented several distinguished royal princesses and sheikhs on multi-million-dollar estate purchases and developments in Beverly Hills, Malibu and other affluent Los Angeles areas. Although she was fortunate in representing several "signature sales," she is truly grateful for her mid-price range sales which represents a large part of her business.  
Sonia attended university on the East Coast, graduating among the top of her class in 1996 from Boston University with a degree in Mass Communications/Public Relations. She then moved to New York to complete an internship for the United Nations, assisting with political world events for President George Bush Sr., and other notable figures, before finally returning home to Los Angeles to reunite with family and friends; and to pursue her Broker's license, which she achieved in 1998. 
Equipped with her passion for the field, her hands-on experience, and higher education, Sonia excitedly launched her very own agency, Signature Realty & Mortgage Group, in Tarzana, CA (now SK Signature Homes). During the late 90s to the mid 2000's, Sonia has assisted numerous clients realize their home goals and dreams; with a few of these clients being famous celebrities.  
She has managed her business quite successfully until the 2008 financial crisis, when she switched gears and began helping clients salvage their home status. She has assisted numerous clients to lower their mortgage payments and balances, while also initiated complete home renovations and design projects. She is very pleased to have helped many homeowners avoid foreclosure, improve their lifestyle, and build wealth through increased property appreciation and equity.  
Alongside real estate, she's acquired extensive experience in Interior Design through new homes development and formal studies at UCLA's Architectural Interior Design program. With a great eye for detail, a love for beauty, a passion for real estate, experience in home financing, and most of all–a sincere desire to help her clients, Sonia's proud to have sought-out and successfully negotiated hundreds of real estate acquisitions, exceeding $1.2 Billion in residential sales.  
Sonia has a long history of real estate education, marketing & sales expertise and is an established professional. Her simple yet impassioned advice is to "love where you live!"  
She is currently married, has a cute dog named Rudy who they adore, and lives in a lovely neighborhood within Los Angeles County.